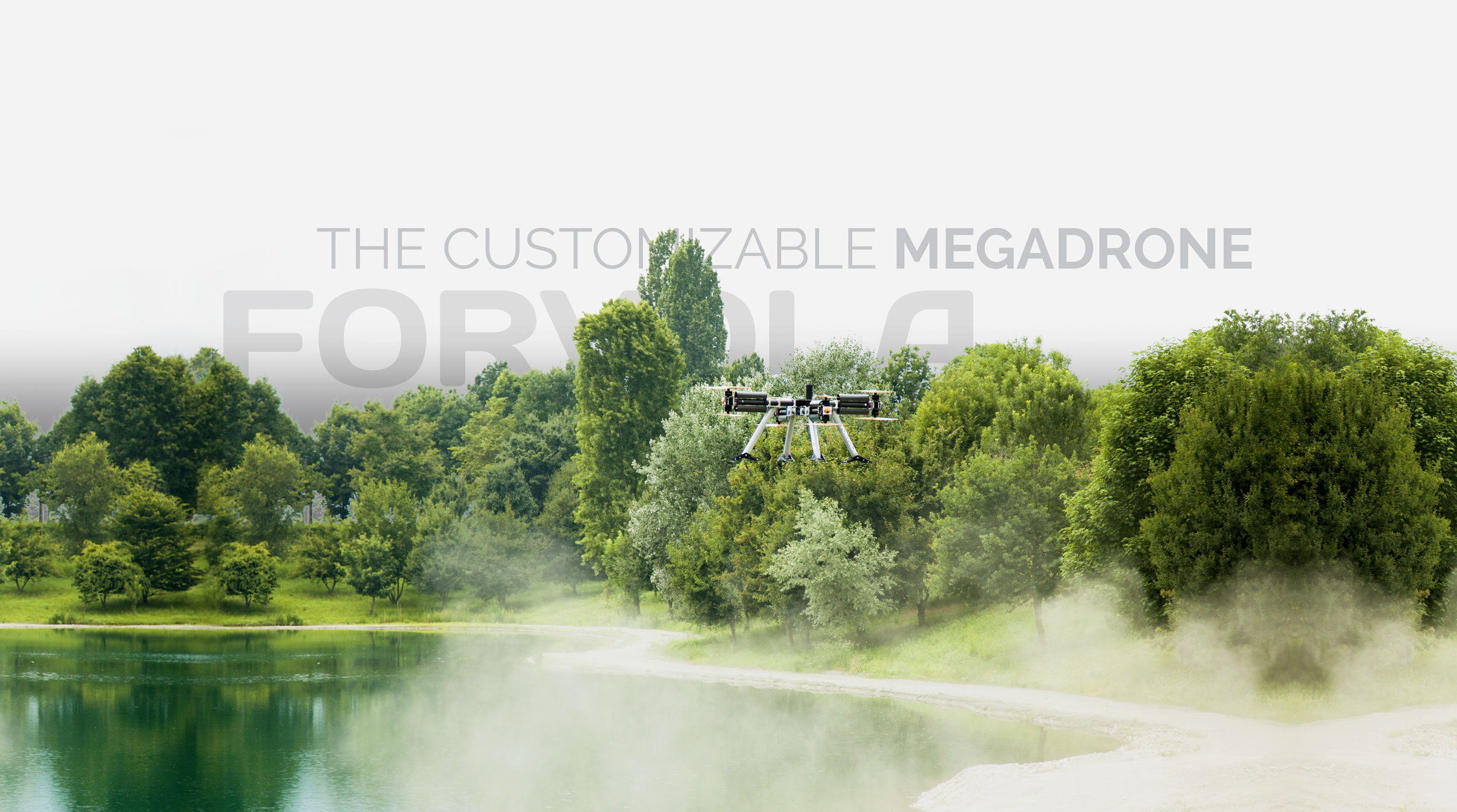 FORVOLA is a Jeep in the sky
After two years of research and development, Forvola® is the first customisable megadrone capable of carrying weights of up to 200 kg.
This makes it an ideal form of transport, especially in civil and military situations.
FORVOLA is a flying paradox
Forvola® is basically made of carbon tubes, designed to be light but sturdy enough to withstand stress and handle important loads as a sizable multicopper.
The carbon tubes of about 10 cm in diameter are fixed to each other through specially constructed aluminium or magnesium clamps, as well as the landing trolley.

In relation to the size of this customisable megadrone, its weight ranges from 100 Kg to 250 kg, with a minimum arm size of about 2 metres. Depending on the chosen power system it can carry weights from 50 Kg to about 200 Kg, as chosen in the configurations and its purpose of use.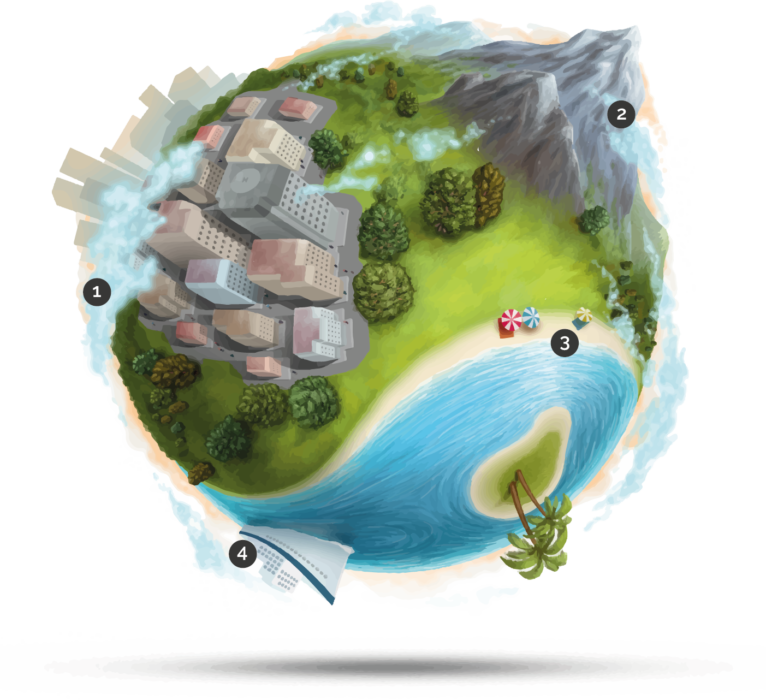 FORVOLA® can be used as a support for firefighters as well as by civilian protection organizations

FORVOLA® on construction sites
FORVOLA® can be used as a support in shipyards

FORVOLA® can be used as a safety support near shorelines

FORVOLA® can be used as a support on research vessels, for placing instrumentation, and for safety on cruise ships
FORVOLA is an Italian product
FORVOLA was born from the ideas and commitment of Gregory Alessio and Pierre Ponchione, who passionately believed in a project that at first seemed impossible.
GUINNES WORLD RECORDS
FORVOLA broke the Guinness World Records of the heaviest payload lifted by a drone during FPT Industrial's Tech Day event in Turin, Italy, on November 23rd.
For further information
Write to us for more information on FORVOLA. Fill in the form